Introduction
In 2008 energy drink manufacturer Red Bull purchased the playing rights of SSV Markranstädt, a little known fifth division club close to Leipzig. This was the first step in establishing a brand new football club called Rasenballsport Leipzig (RB Leipzig) in May 2009. This new club, formally launched in May 2009, had the ambition of gaining promotion to the Bundesliga within eight years.
Although RB Leipzig began playing in the old Markrandstädt stadium in the Oberliga, plans were already in place to build a new stadium in Leipzig.
This was the beginning of a remarkable story. The Red Bulls quickly gained promotion into the Regionalliga and then rose through the divisions before finally gaining promotion to the Bundesliga at the end of the 2015/16 season.
It is an understatement to say that RB Leipzig is a controversial club.  For some it is a modern success story. They argue that astute management on and off the pitch, an exciting, an entertaining brand of football and first class youth academy make it the most likely club to eventually break the dominance of Bayern München.
For others it is a total betrayal of German football's values. These people consider RB Leipzig to be a marketing tool and believe the owners are simply buying success. They believe the club is bypassing rules designed to ensure fans retain ownership of their clubs and presents a risk to the values and traditions that make German football so special.
There have been fan boycotts, protests and demonstrations – but the club has continued its steady, inexorable march through the leagues. The fan base has grown each year and it looks like it is here to stay.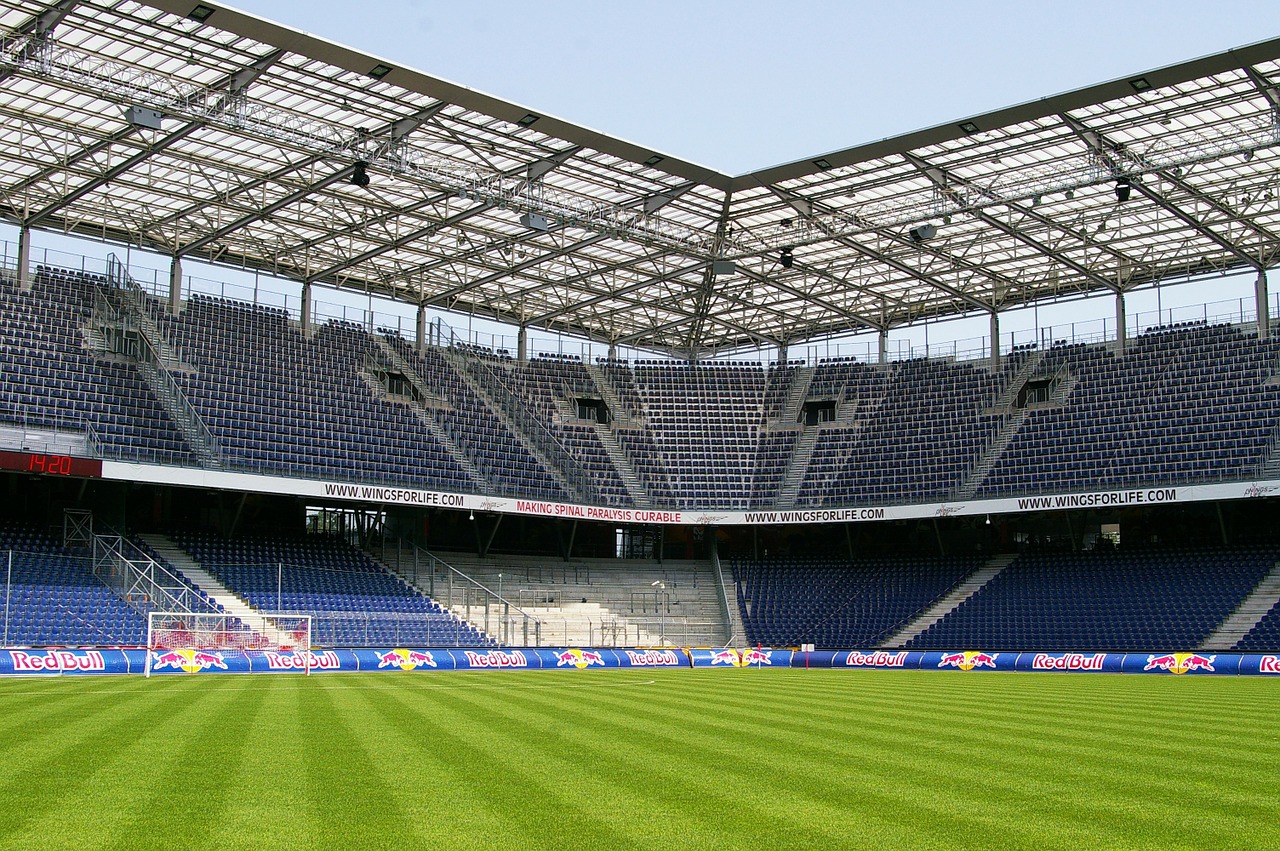 Going to a game
Stadium : Since 2010 RB Leipzig has played in the Red Bull Arena. It is a throughly modern stadium with 42,959 seats and all the amenities you could expect or need.
Tickets : Ticket prices vary depending on the opponent. The cheapest start at 20,00 euros and the most expensive cost 70 euros. There is an online shop, and you can also get tickets at the ground. 
Directions : You can walk from the main station to the ground in about 30 minutes. Alternatively, trams  3, 7, 15 will take you there – your stop is called 'Sportforum'
What can I do before and after the football?
Visit St Nicholas Church
This beautiful  building is over 900 years old, and well worth a visit. It played pivotal role in events in the former East Germany that lead to the fall of the Berlin Wall.  It was in this church that demonstrators gathered each night to protest against the communist regime, and from which they emerged to confront soldiers and police.
Go to the Bach museum 
JS Bach lived and worked in Leipzig for 27 years.  This museum uses interactive technology to present his life and work.  It's open every day but Monday from 10am to 6pm and entrance costs 8 euros. You can reach it with tram 9, getting out at "Thomaskirche".
Go for a walk in Wildpark Leipzig 
This wooded park is just outside the city but easily reached by bus. You take the number 70 or 107 to "Wildpark". When you get there you can walk for hours or take a look at the many animals in the park, including deer.
Go to the top of the Panorama Tower http://www.panorama-leipzig.de/de/anfahrt
You get superb views of the city and its surroundings from the viewing platform. There are also four restaurants.
Do you want to find out more about German football?