1 FC Köln
1 FC Köln was founded in 1948 when two other clubs (Kölner Ballspiel Club 1901 and SpVgg Sülz 07 merged)
Thirty years of success
From the 1960's to the early 1990's they were one of Germany's most successful clubs.
After winning the Oberliga West for three successive seasons and playing in Europe in 1962/63, Köln were selected to play in the newly formed professional Bundesliga in 1963 – and in fact were the first champions.
They were second in 1964/65 and won the cup in 1967.
The 1970's saw FC Köln reaching three cup finals, losing three but winning in 1977.
1977/78 was the club's most successful season – they emerged as champions and retained the cup.
They won the cup for a fourth time in 1983, reached their first European final in 1986 (losing to Real Madrid) and finished second in the Bundesliga in 1988/89 and 1989/90 and were losing cup finalists in 1991.
 Mixed fortunes
Since the early 1990's , the club has experienced many ups and downs. Relegated to the second Bundesliga in 1998, they have moved regularly between the two top tiers for the last twenty years.
The club ended the 2013/14 season as worth 2 Bundesliga champions and were promoted back to the Bundesliga.
Honours
German Champions
Winner (3): 1961/62, 1963/64, 1977/78, ,
Runners-up (7): 1960, 1963, 1965, 1973, 1982, 1989, 1990
2 Bundesliga
Winner (3): 1999/00, 2004/05, 2013/14
Runners-up (1): 2003
German Cup (DFB Pokal)
Winner (4): 1968, 1977, 1978, 1983
Runners-up (6): 1954, 1970, 1971, 1973, 1980, 1991
UEFA Cup
Runners-up (1): 1986
Florida Cup
Winners 2015
Nickname and mascot
The clubs nickname is die Geißböcke, which means the billy goats.
Their mascot is also a billy goat – and always called Hennes after Hennes Weusweiler who was a long serving player and manager.
The fans refer to their team simply as FC (pronounced, and sometimes written Effzeh)
Local rivals
Borussia Mönchengladbach
Bayer Leverkusen
Fortuna Köln (currently two divisions further down
Fortuna Düsseldorf(currently one division further down)
Colours : Red and white
Famous names
Rainer Bonhof
Dieter Müller
Toni Schumacher
Bernd Schuster
Lukas Podolski
Pierre Littbarski
Going to a game
Stadium
FC Köln play at the Rheinenergie Stadion on Aachener Strasse.
Thoroughly renovated in 2003, it has a capacity of 50000. Like a lot of British grounds, it is designed so that spectators are close to the pitch, which makes for a hugely exciting atmosphere.
If you have the time, you might want to take a look at the FC Museum, which sets out the club's sixty year history.

How to get there
On matchdays there are special trams which will take you directly from Cologne station and Neumarkt to the stadium.
You can also get there by yourself if you want :
From Cologne station, take the underground (U16 or U18) to Neumarkt, and then the tram (No. 1 – going to Weiden West) to a stop named after the stadium – RheinEnergie Stadion.
Your match ticket will entitle you to free travel to and from the ground.
Tickets
You can buy tickets online and have them sent to you at home. The ticket shop website is in German, but is very straightforward.
You can also buy tickets at the stadium before the game.(but of course local derbys and games against the very top teams are likely to sell out quickly).
Prices are between € 16 and € 63.
Away fans sit behind the goal on the North Side.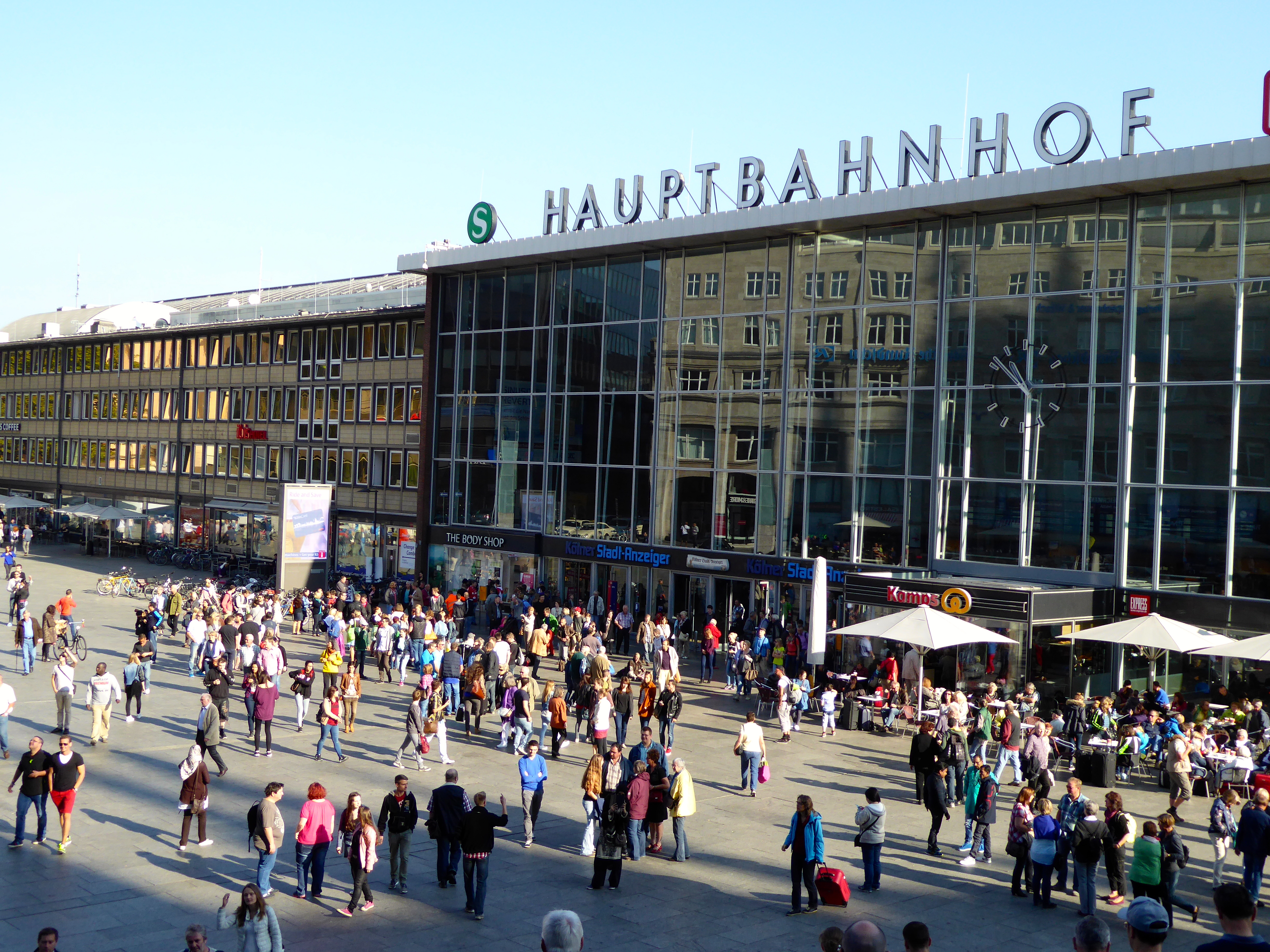 Five things to do in Cologne
Go for a beer

Cologne has a great city centre. Follow signs from the station for the Altstad
t for the best pubs and restaurants.The local beer is called Kölsch and is well worth a try. There's a pub round the corner from the station called Früh which brews its own.
2.  Go shopping
If shopping's your thing, Cologne has a huge pedestrianised shopping area.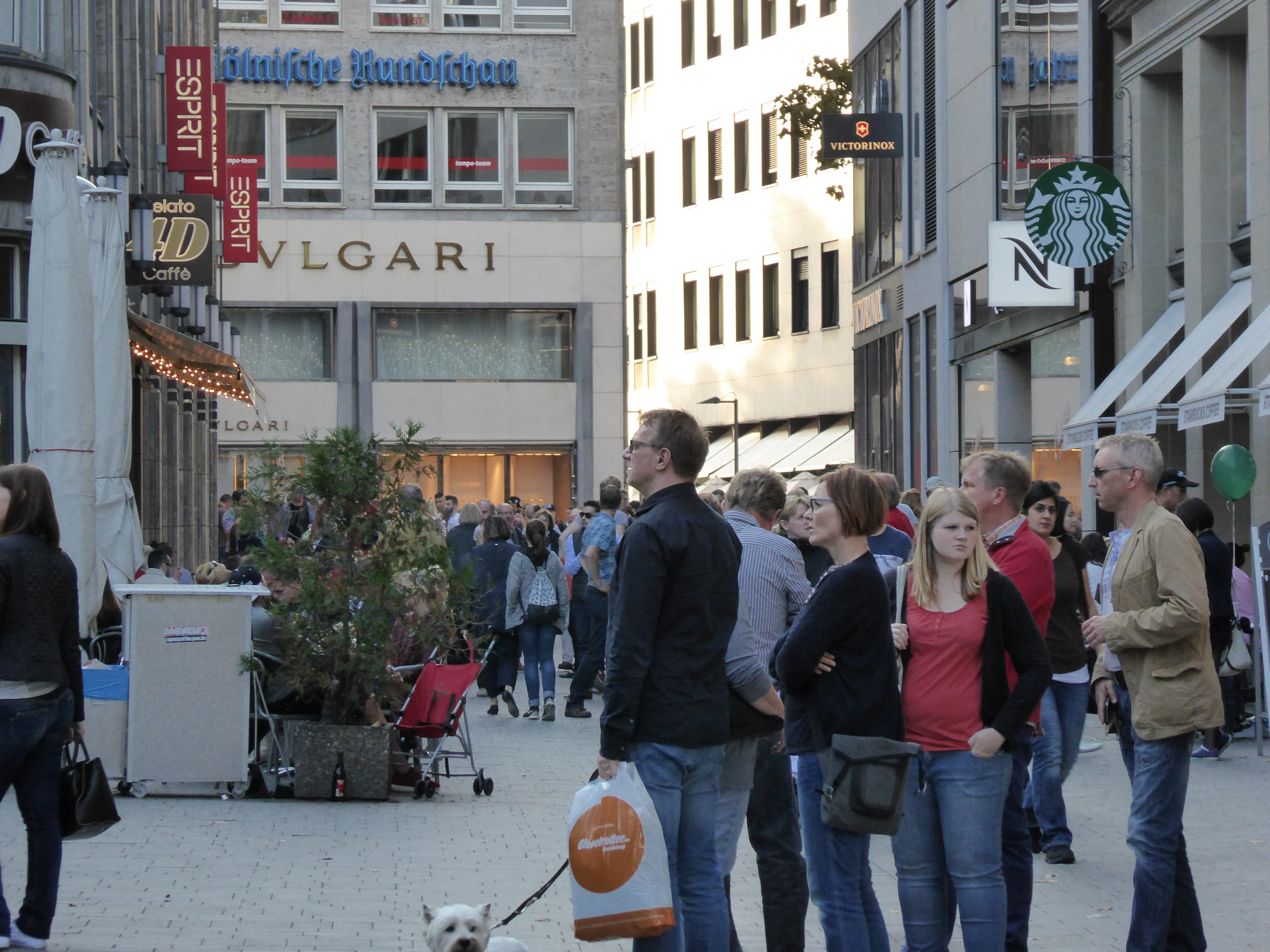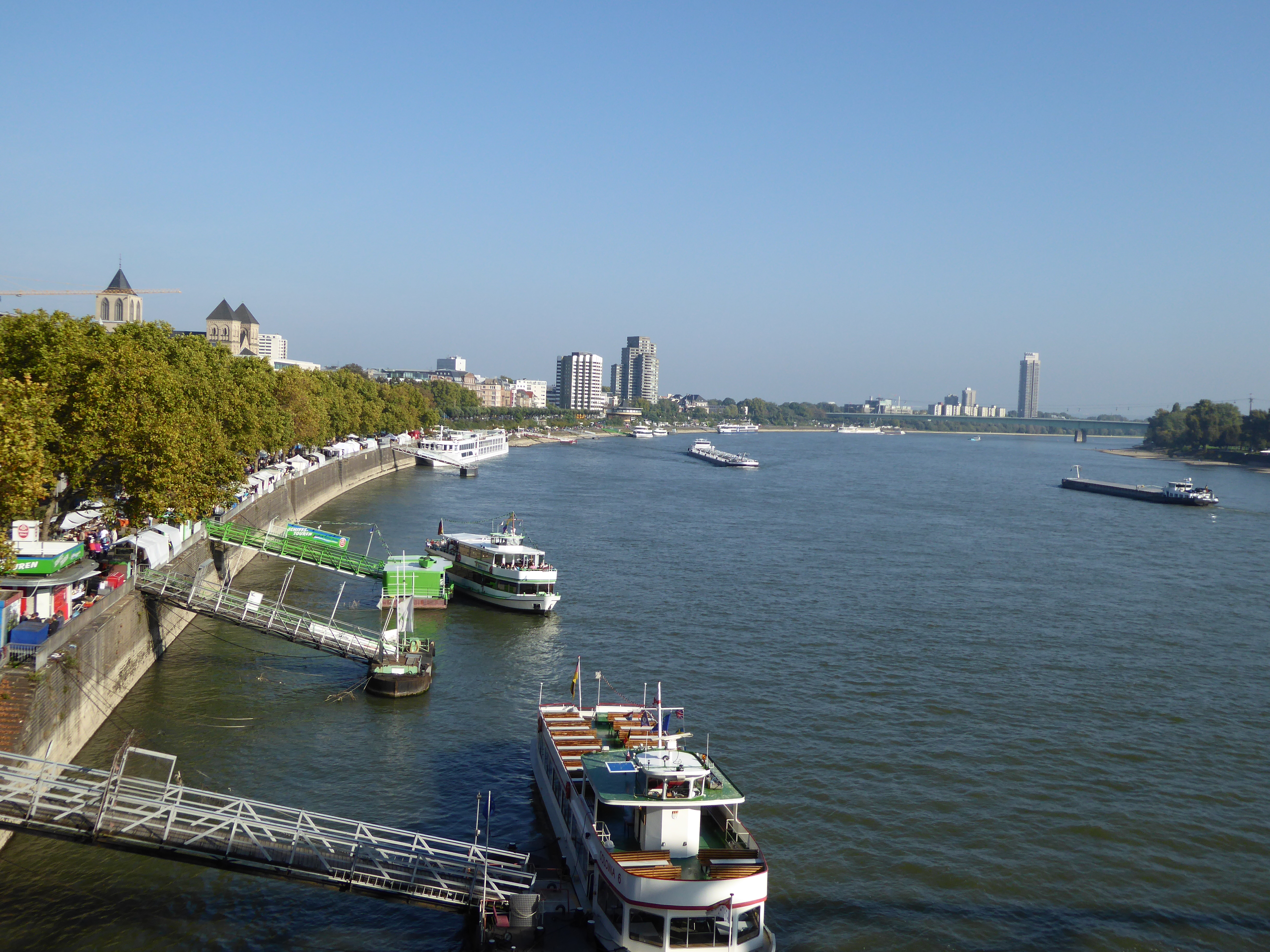 3.  Take a boat trip
The Rhine is one of Europe's busiest rivers.  You can take a cruise up the river to Düsseldorf and beyond – or down the river towards Bonn.
4.  Visit the cathedral
The Kölner Dom is right next to the main station. It's the second tallest building in the city and it dominates the skyline.  It's so big  20,000 people can fit inside.The cathedral was very badly damaged during the second world war, but was fortunately not destroyed.  Since the 1940s it has been lovingly restored.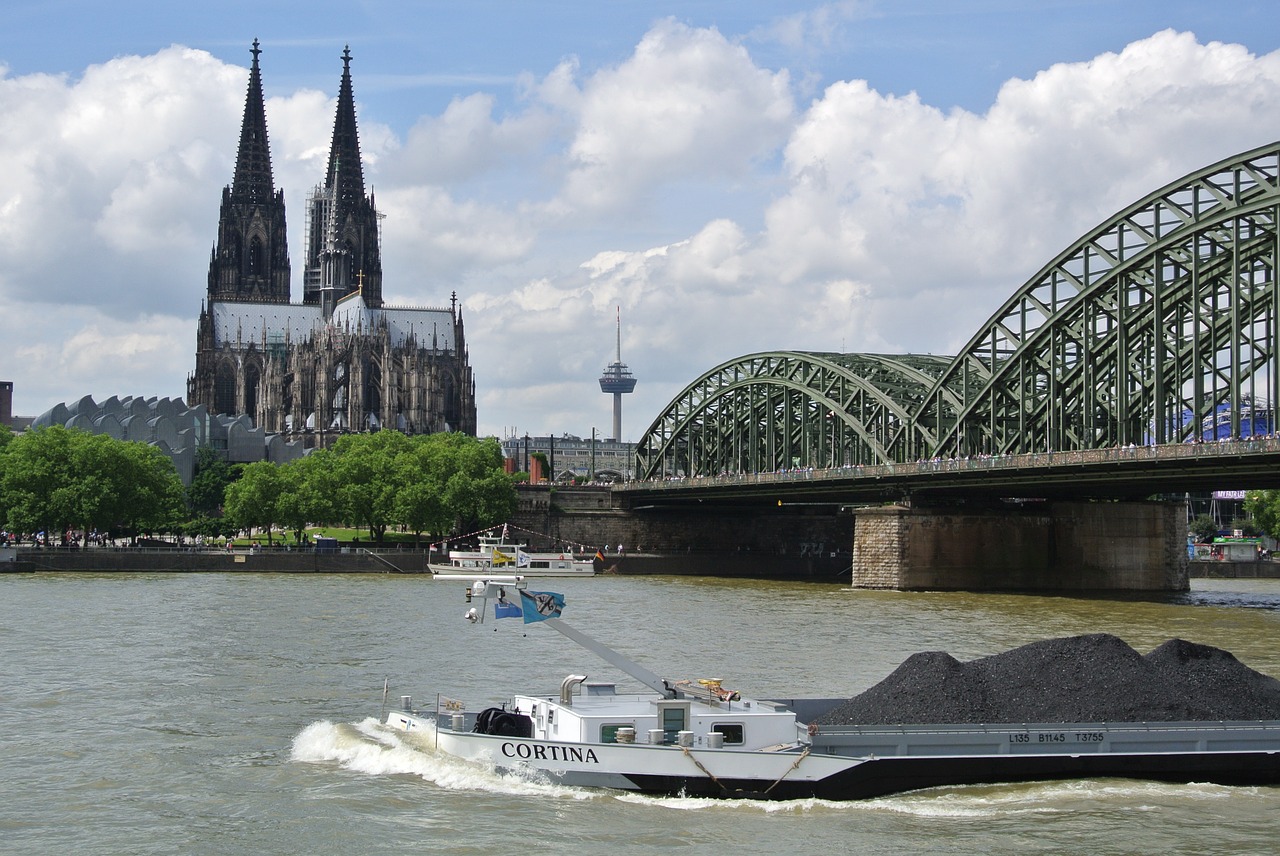 5.  Visit Bonn
Bonn was the capital of Germany until the country was re-united in 1991.  It's a short train journey from Cologne, and although the embassies and government offices have now moved to Berlin it's still a great place to spend an afternoon – particularly if you like cafes and shops.