Things to see before and after the football
You could spend weeks in Berlin and still not do and see everything.  Here are the places you might like to visit first if you are only here for a couple of days.
The Brandenburg Gate
This was originally conceived as an arch of peace, but it has often been used to glorify war and military power. For example, in 1933 the Nazis staged a massive torchlight procession through the gate to signify the start of their "1,000 Year Reich".
During the Cold War, the gate was right next to the Berlin Wall. It was here that US President Reagan gave his famous speech after the Wall was removed, and today it is used as a setting for events, celebrations and concerts.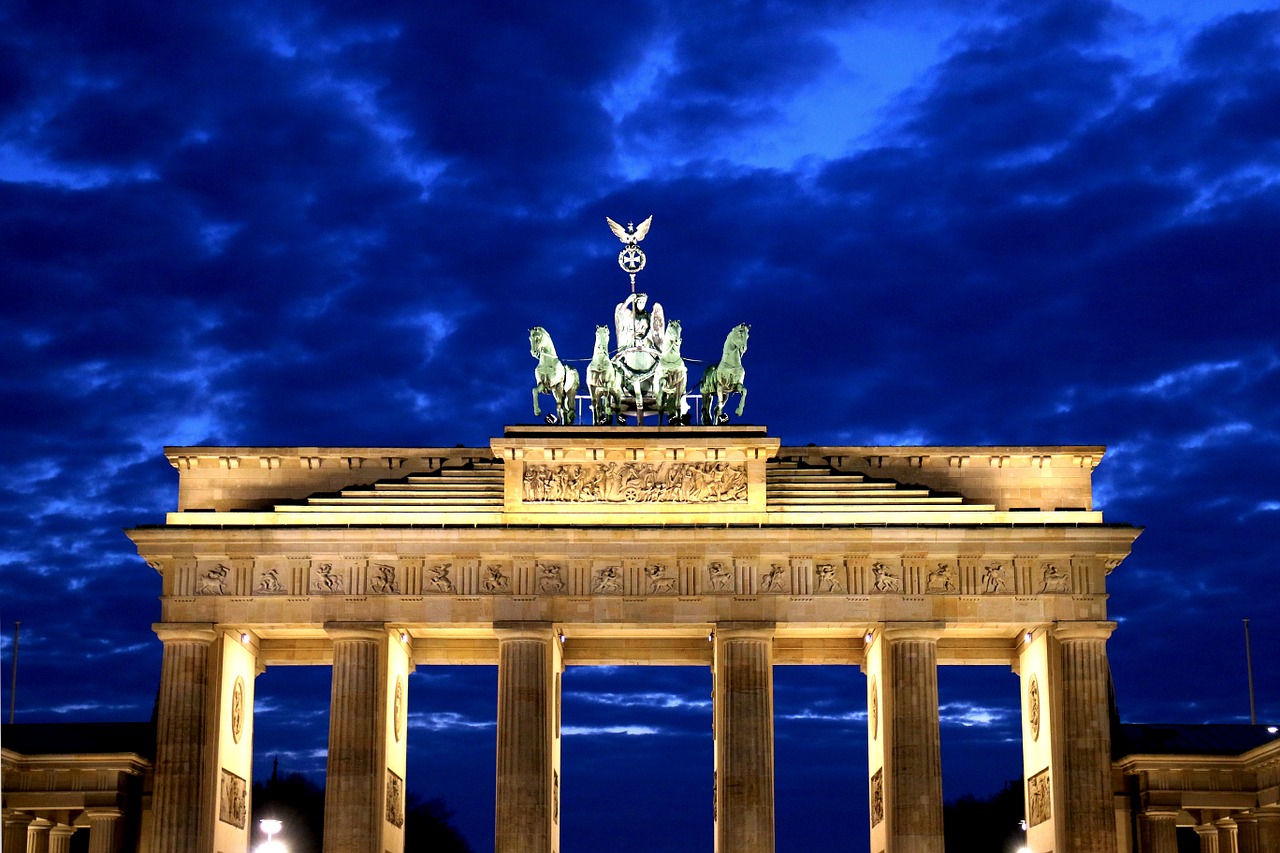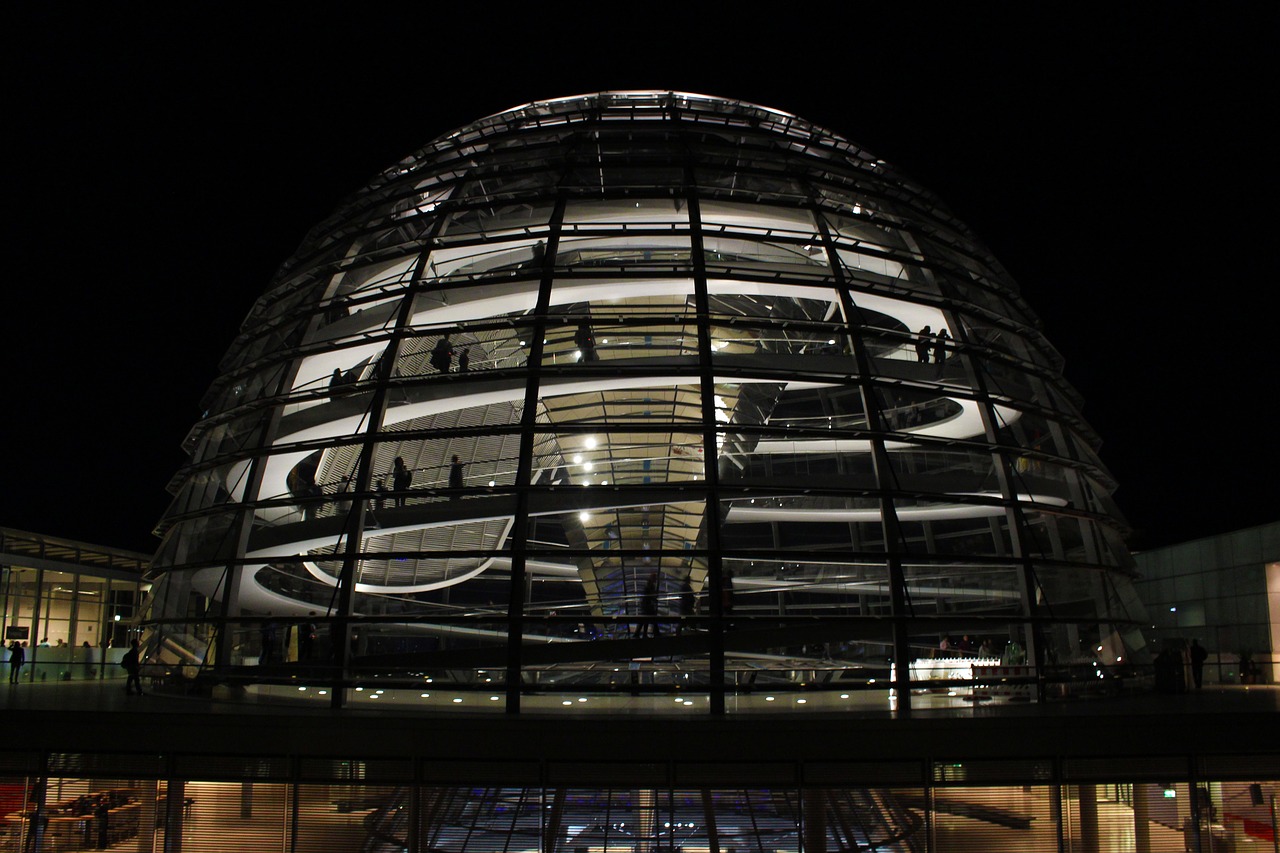 Reichstag
The German parliament meets here. The building is topped by a magnificent domed roof, designed by British architect Sir Norman Foster. If you are feeling energetic you can climb to the top and enjoy magnificent views of the city.
"Memorial to the Murdered Jews of Europe"
This monument, which is sited between the Reichstag and Potsdamerplatz, was built in remembrance of the Jews murdered by the Nazis during their reign of terror. It consists of thousands of concrete blocks.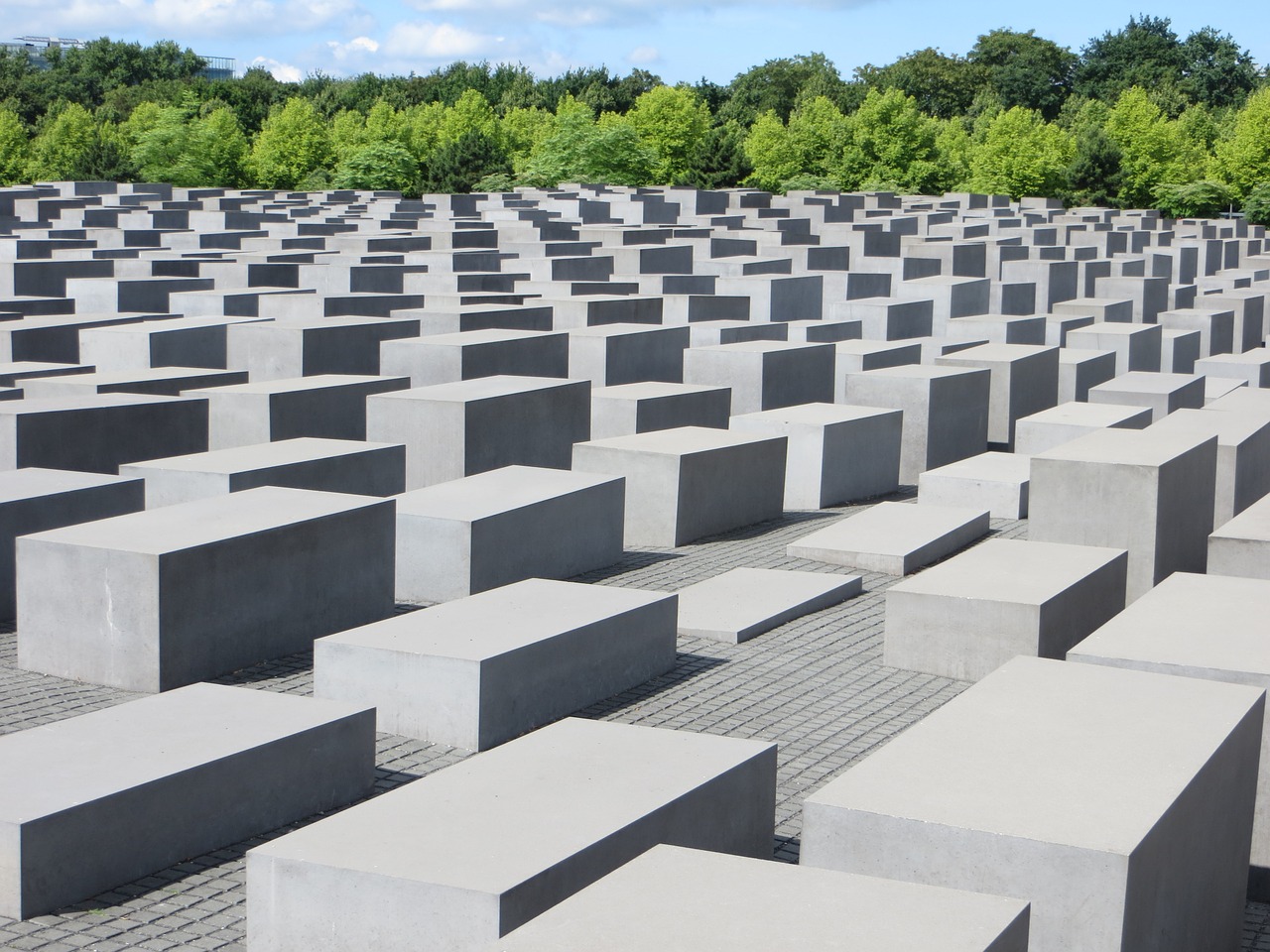 Alexanderplatz
This used to be the centre of the former East Berlin.
Checkpoint Charlie
When the city was divided by the Berlin Wall, there were a number of heavily guarded crossing points between East and West. This is probably the most famous.  There is a museum showing the desperate measures East Germans adopted to try and escape – and how brutally the East German regime tried to stop them.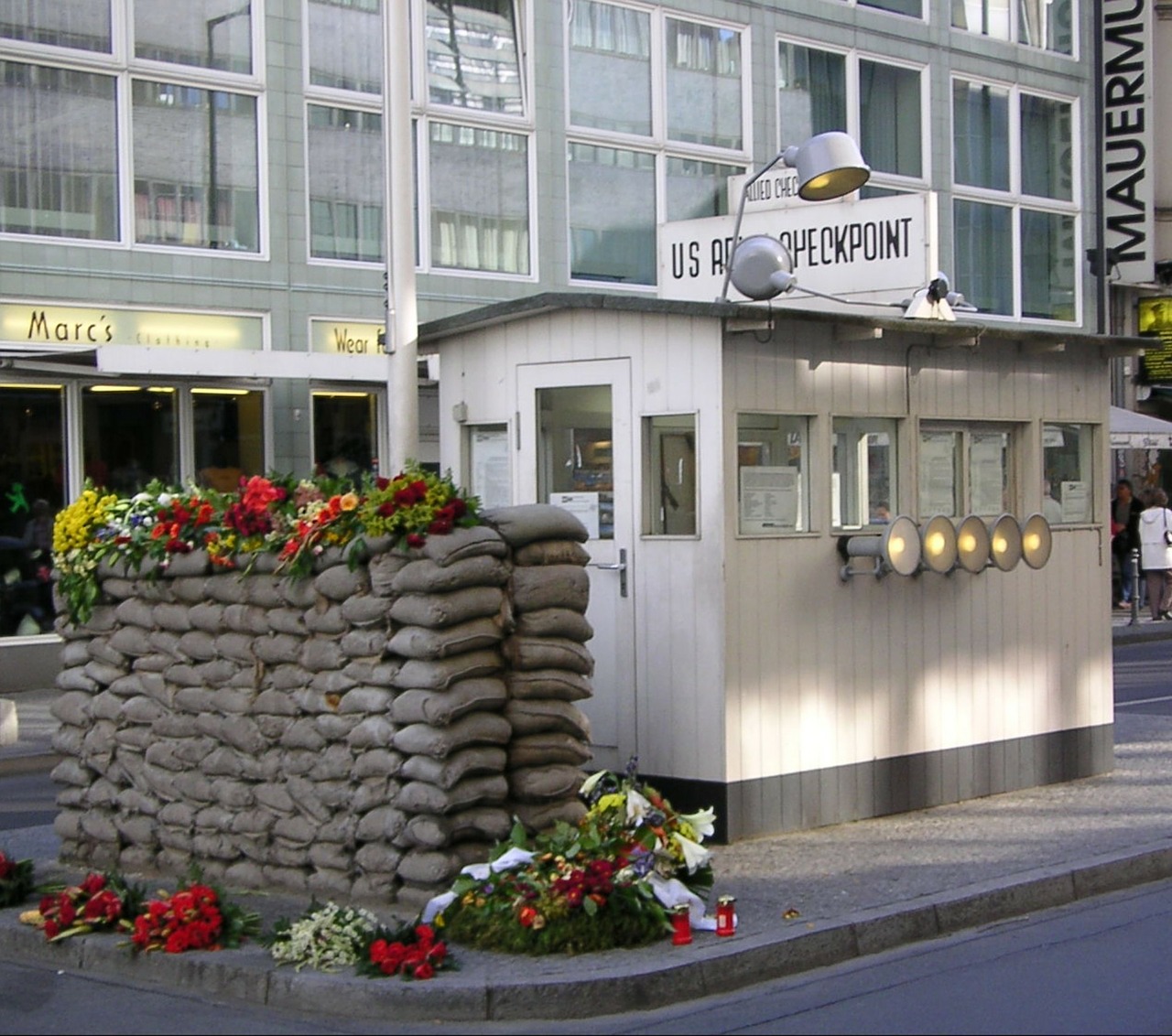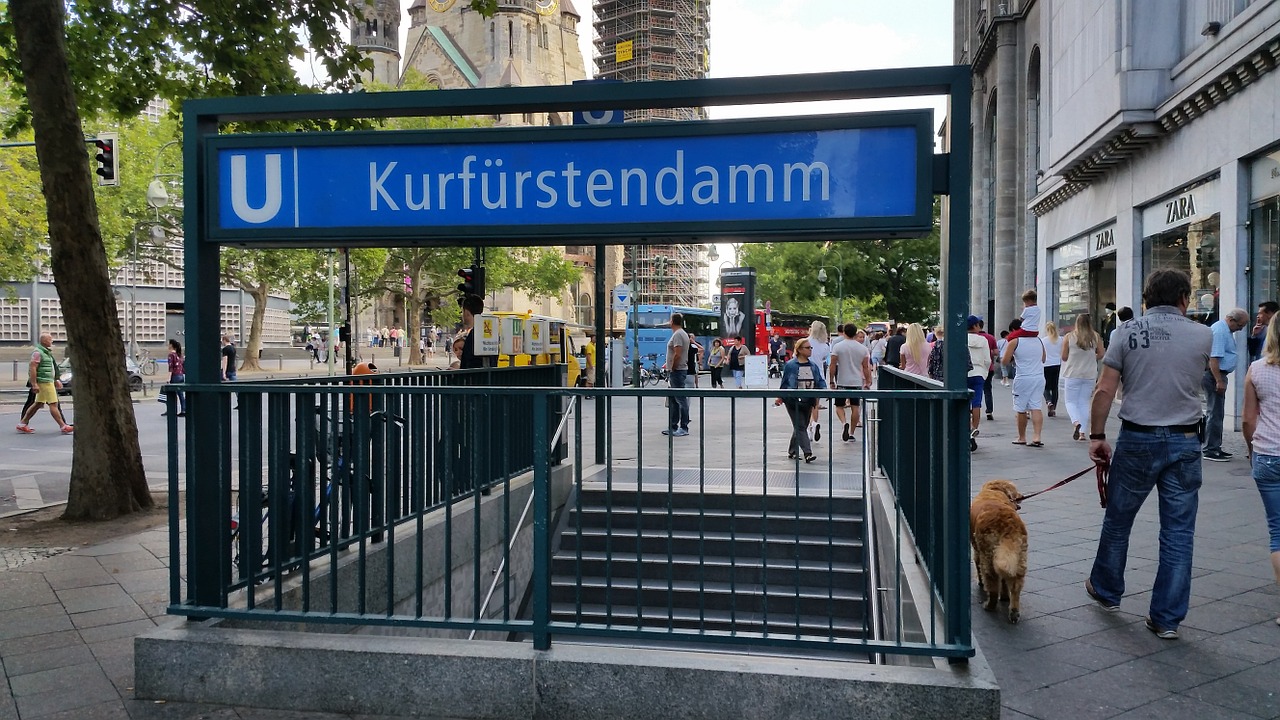 Kurfürstendamm
The "Ku'damm" is a 2 mile long tree-lined boulevard packed with shops, restaurants and pavement cafes.
Kaiser-Wilhelm-Gedåchtniskirche
This is the ruin of a church which was hit by bombs in 1943.  It has been left unrestored as a reminder of the costs of war.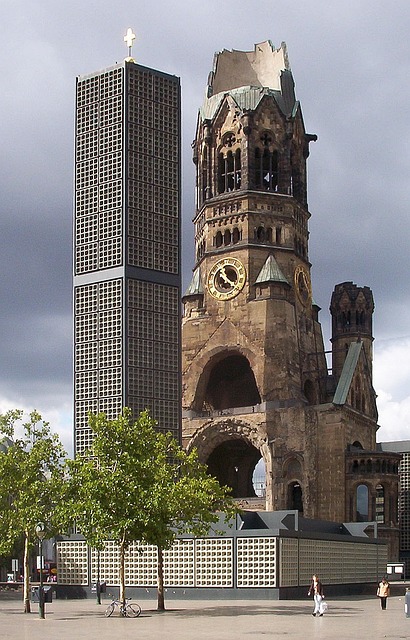 Finding out more
If you have more time to spend here, or if you decide the come back for a longer visit, you can find out more about this wonderful city at the English version of its website.